This is possible to do with DigiSigner. To achieve this you need to add your text not directly to your document, but populate a text field with it.
For example you need to send a quote to your customer but expect that the number of items and the amount may change.
In this case you can add two text fields to your document and enter your values in the "Prefilled text" area (under "Advanced properties").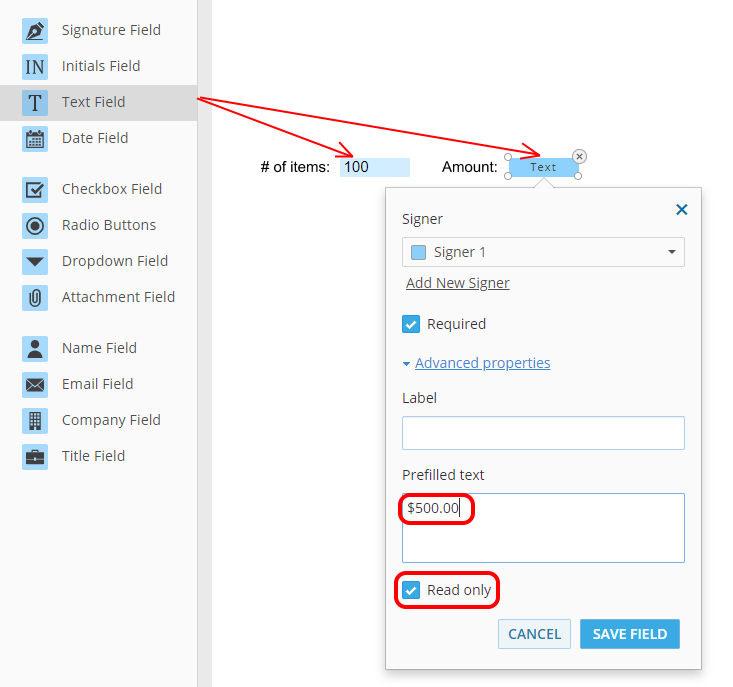 We also recommend to mark your text field as "read only". In this case the signer won't be able to change your values, in fact they will look to them as regular pieces of text, not as fields with content that can be edited.
This is how the same page looks from the signer's point of view.

Now you decided to update your quote. To do this open your document again, click on the field with the value you'd like to update, change this value and click on "SAVE FIELD".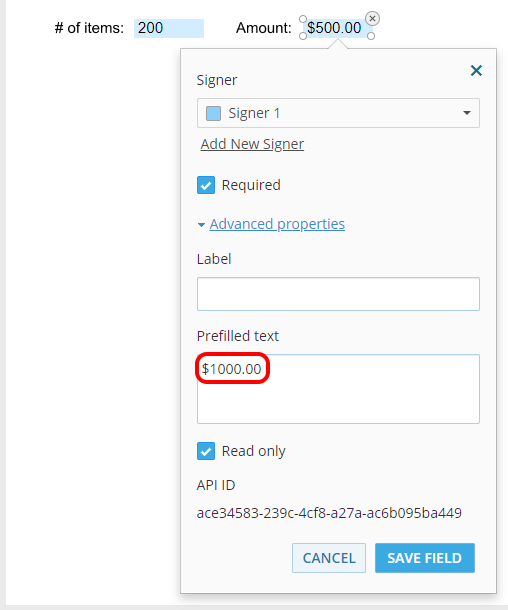 You don't need to resend the document. To view the updated version the signer can use the same link you sent to them before. If you still want to resend it, use the option "Resend Document" in your dashboard.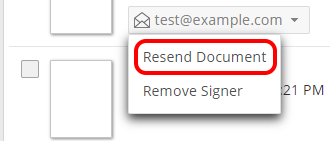 After opening your document once again the signer will see the updated version.

Please note that after the document has been submitted by the signer, you won't be able to change the fields' values any more.