To purchase subscriptions for your team click on the orange UPGRADE button at the top of your DigiSigner dashboard.

In case your own account is already upgraded now the name of the button will be "NEED MORE SEATS?" and after clicking on it you will skip the next step and will be forwarded directly to the "Subscriptions" page.
After that select the option "Need Seats for Your Whole Team? PURCHASE NOW".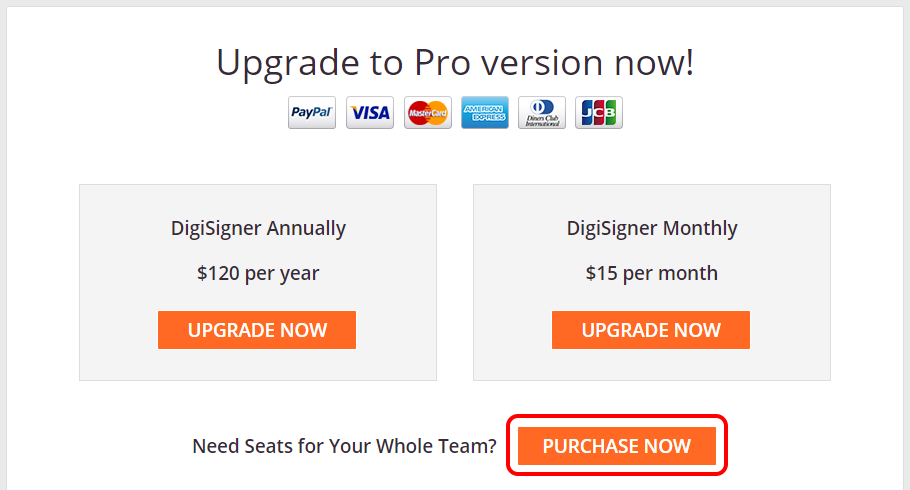 You will be redirected to the page now where you can select your subscription type (monthly or annually) and the number of subscriptions you need for your team.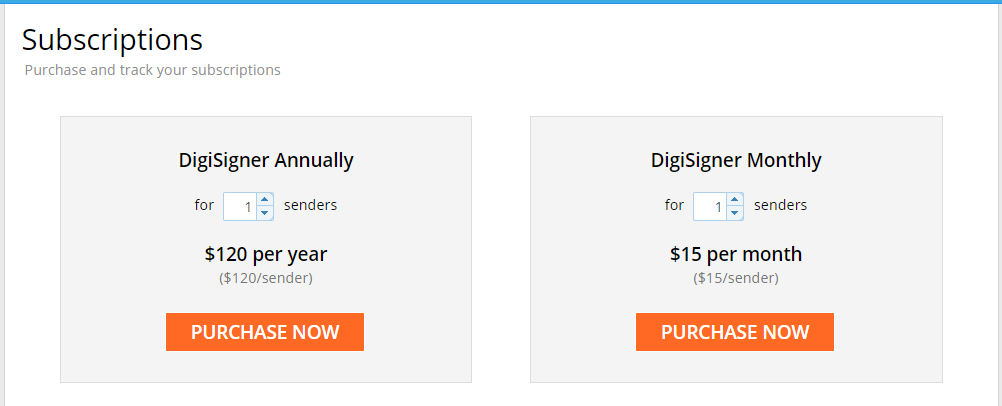 Select the number of subscriptions you need and click on the "PURCHASE NOW" under "DigiSigner Annually" or "DigiSigner Monthly".
On the next page enter your billing and payment information.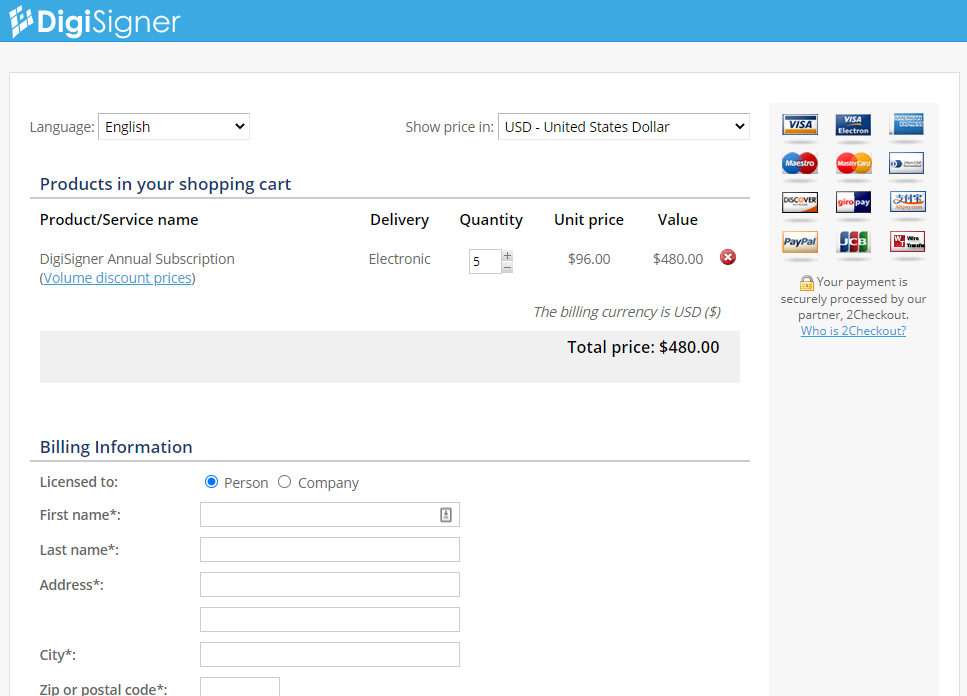 You can pay using a credit card, PayPal, or via a Purchase Order.
Click on "PLACE ORDER" at the bottom to complete your payment.

After your payment will be processed you will be forwarded back to the "Subscriptions" where your newly purchased subscriptions will be listed now.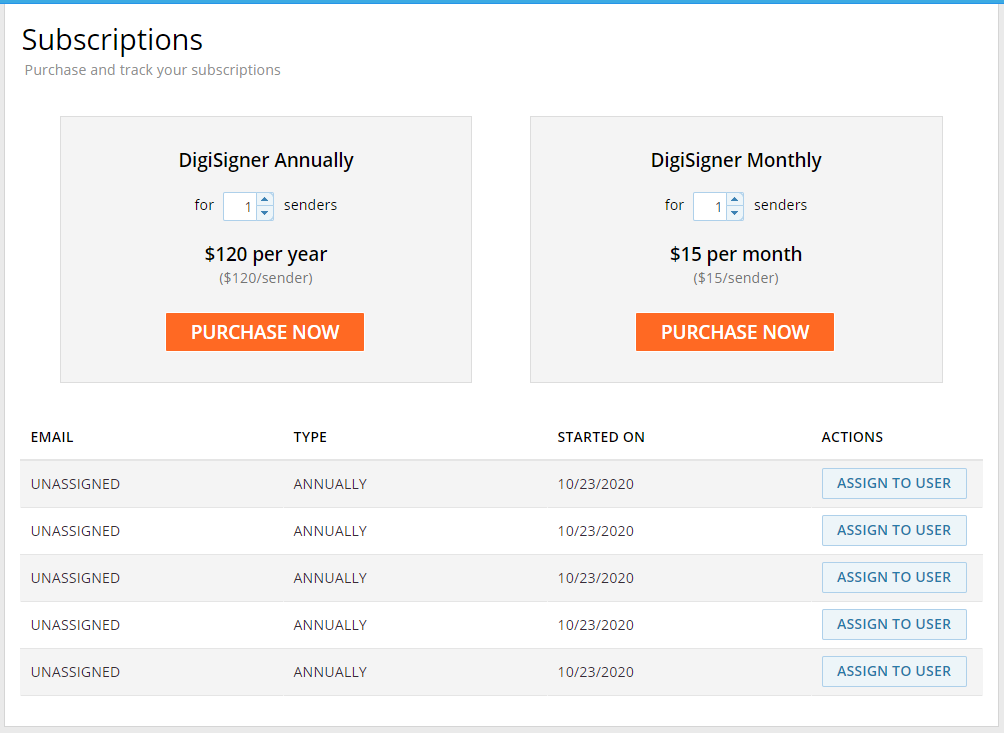 To assign subscriptions to individual accounts of your team members click on the "ASSIGN TO USER" buttons, enter email addresses of your team members, and confirm by clicking on ASSIGN.

If a corresponding DigiSigner account has been already created at the moment it will be upgraded, otherwise, it will be created and then upgraded. The account owner will be automatically notified. They will receive a link to set up their DigiSigner password and get access to their DigiSigner dashboard.