Yes, you can generate a direct link for your document and send it from your own email account or as a text message to your recipient.
To generate a link for your document click on "SEND FOR SIGNING", enter the email address of your recipient and then select the option "SEND LINK(S) MANUALLY".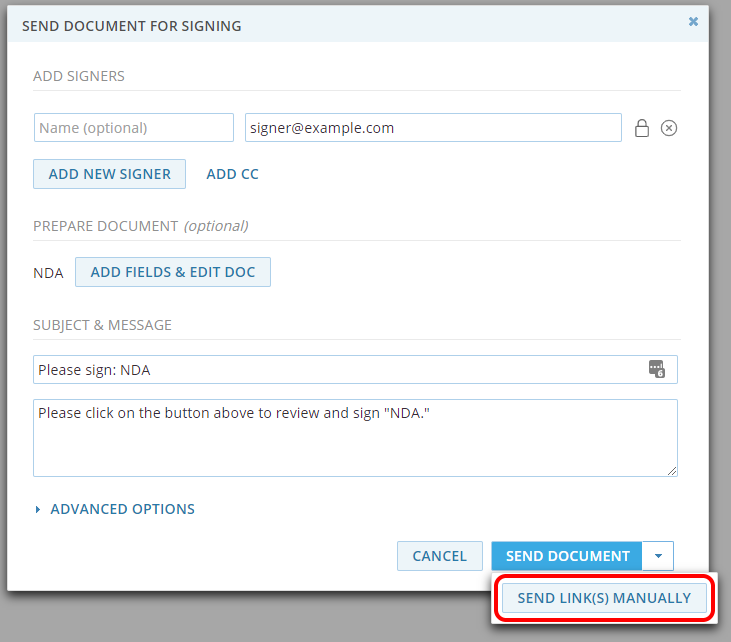 An email address is required to identify the recipient within DigiSigner.
DigiSigner will generate a link for you that you can copy using the icon on the right side.

Now you can share this link with the recipient in your preferred way.