To send multiple documents as a bundle for signing, select them using the checkboxes on the left and then click the SEND BUNDLE FOR SIGNING button at the top.

In the next step, you can reorder your documents to make sure they appear to your signers in the correct order. Before sending the bundle, you can also click on OPEN TEMPLATE if you need to set up anything on a document.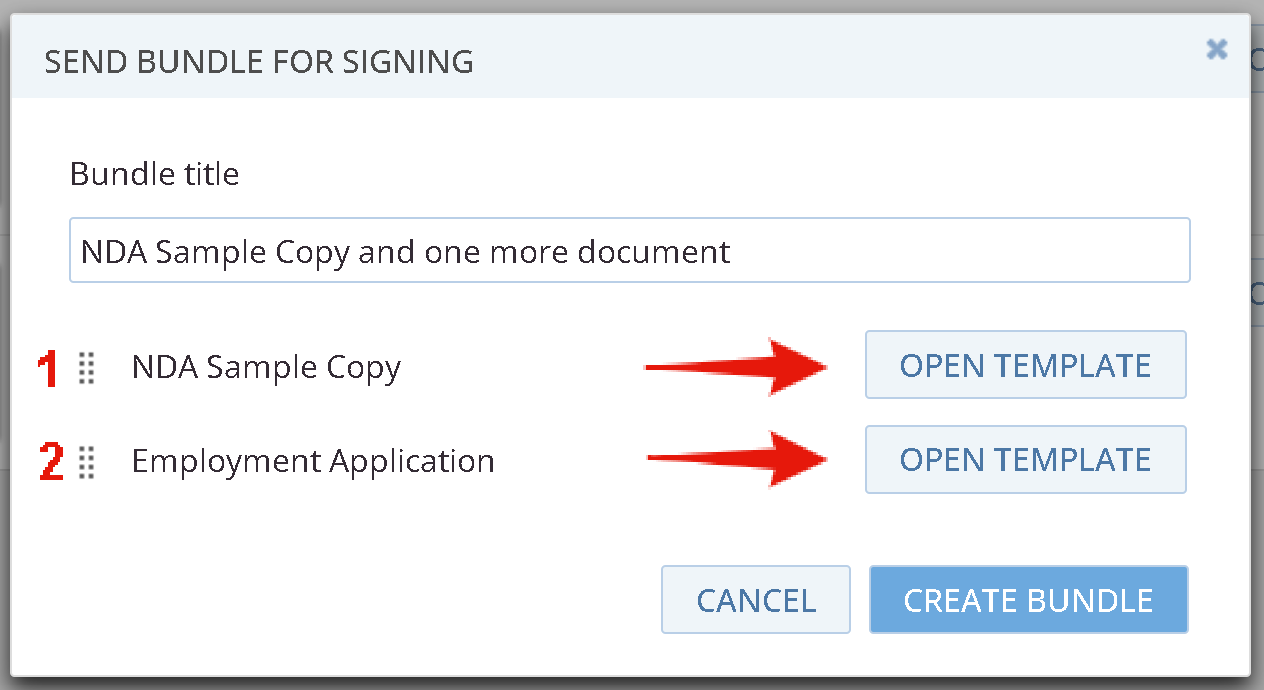 Click on CREATE BUNDLE when you are finished.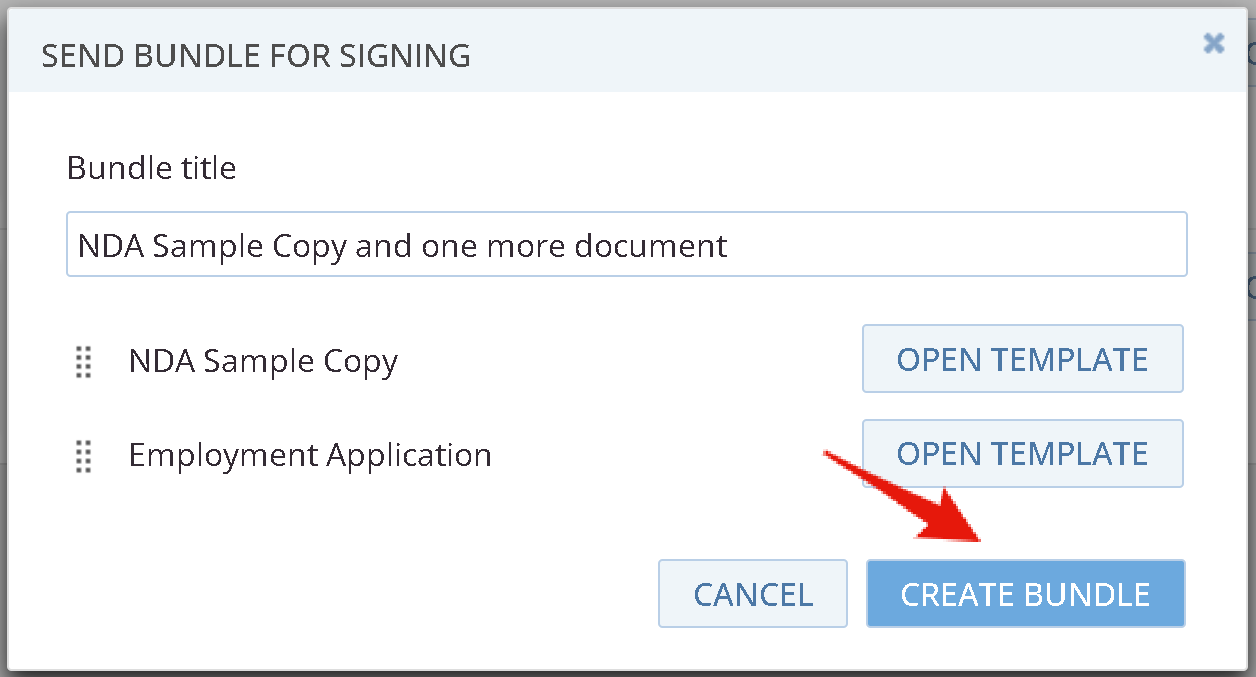 A new bundle will be automatically created and the SEND DOCUMENT FOR SIGNING dialog will pop up.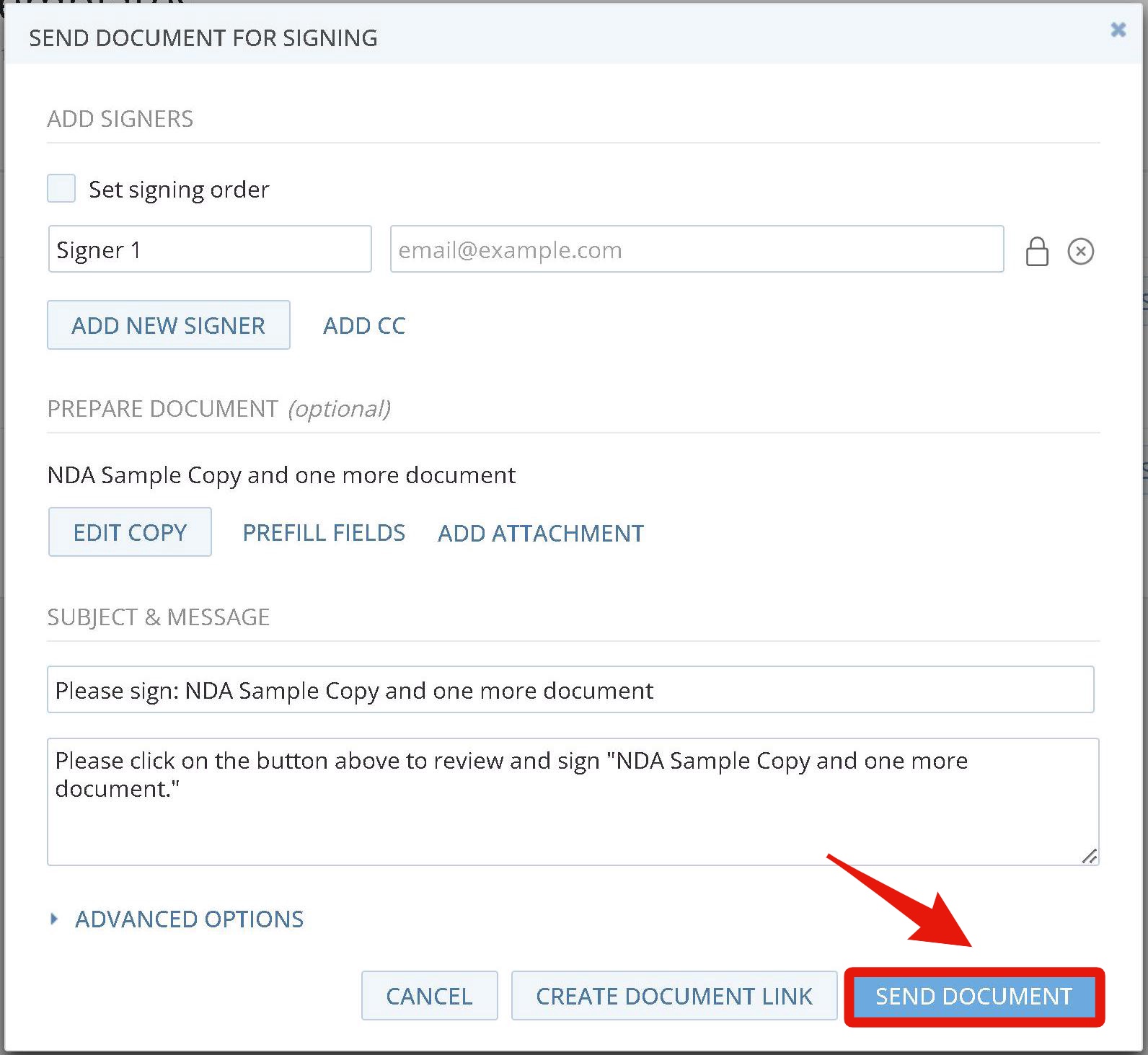 You can now send your bundle for signing in the same way you would with a regular document: enter the signer's email address and click on SEND DOCUMENT.
When your signer receives the bundle and opens it, they will see it as one merged document, consisting of the pages from the first document followed by pages from the second one (or the third one if you included multiple files).