This article explains how to set up custom branding for your DigiSigner account.


Document Page Branding
DigiSigner allows you to add your own logo to the page people see when they open your documents.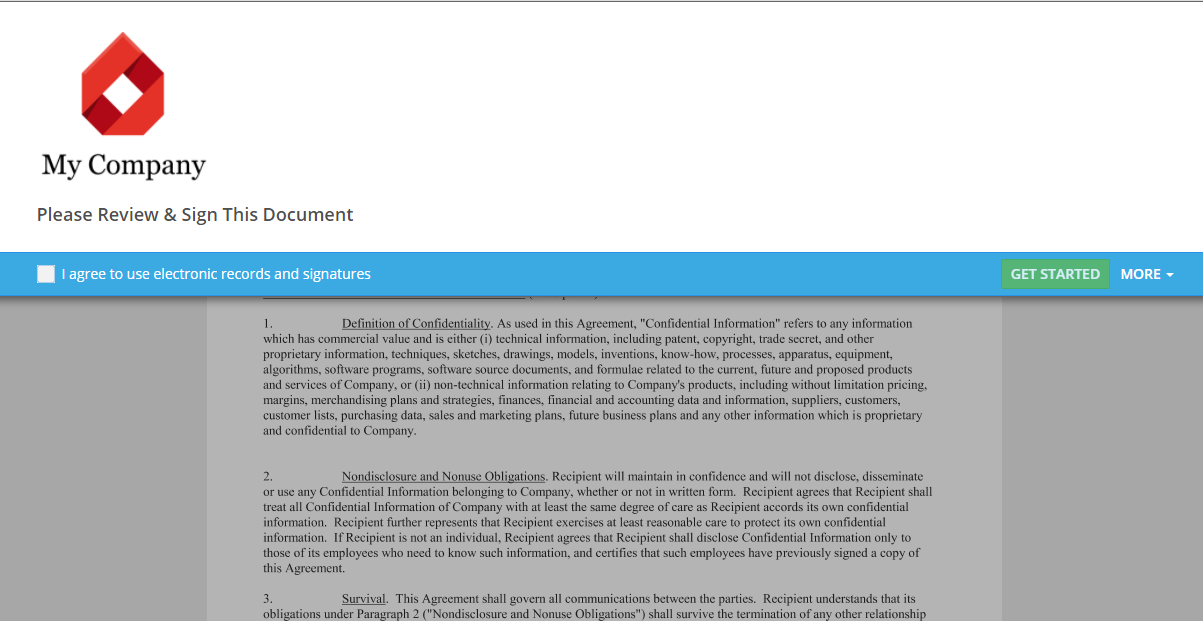 Emails Branding
You can also customize the emails that DigiSigner sends to the signers.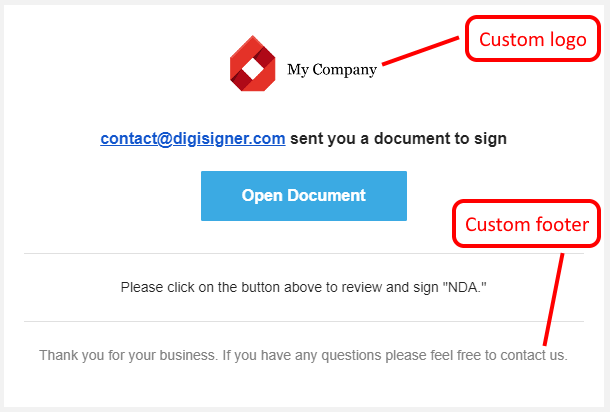 How to Configure Branding
To configure your branding settings click on your email address at the top right corner and select SETTINGS.

After that, click on PRO to select professional settings.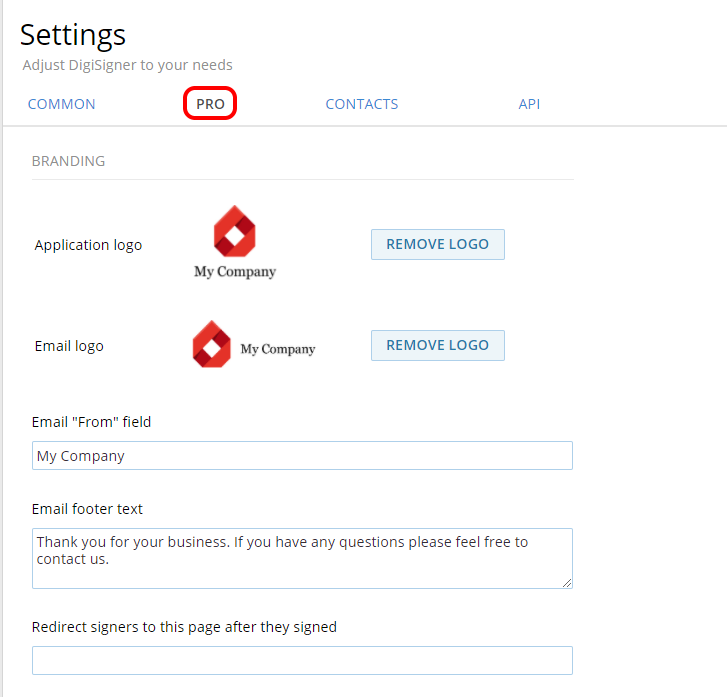 On this page, you can upload your custom logos. The Application logo appears on the page where your document is opened. The Email logo appears in your emails.
You can also specify what name appears as the email sender to your recipients (Email "From" field). Normally, it will be your name or your company's name. The text in the field "Email footer text" will appear at the bottom of your emails.