To send a document out for signing with an additional attachment you need to generate a link for your document and then send it from your own email account. You can add as many attachments to your own email as you need.
To generate a link for your document click on "SEND FOR SIGNING", enter the email address of your recipient and then select the option "SEND LINK(S) MANUALLY".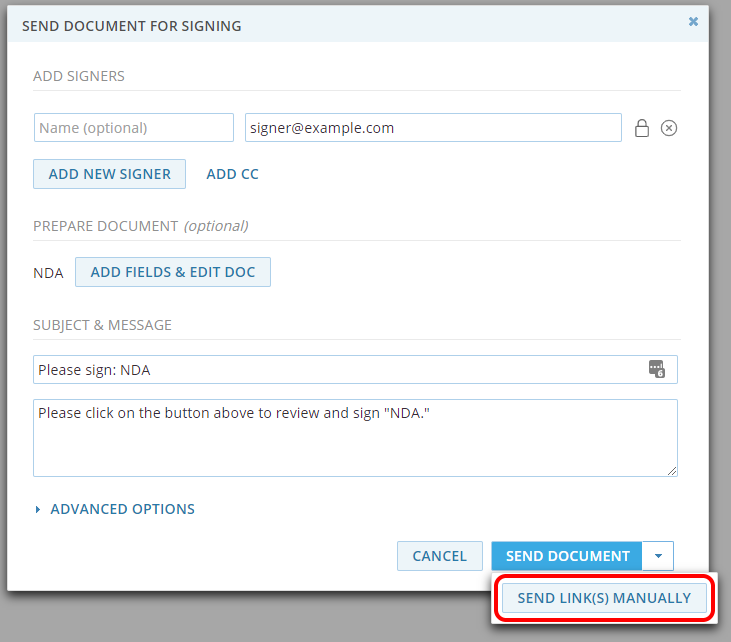 DigiSigner will generate a link for you that you can copy using the icon on the right side.

Now you can insert this link into your own email and attach additional files to it. By clicking on this link the recipient will be able to open and sign your document as they would do with the link sent directly by our service.