You can add a new credit card and switch your subscription to it in the Customer Area of our partner 2Checkout, which supports us by processing your payments and management of your subscriptions:
Go to 2Checkout Customer Area
Enter the email address you entered as part of your billing information as you purchased your subscription or your last order number
Click on the Send access link button
You will receive an email to the address you entered with a link that will log you straight into the 2Checkout Customer Area
Click on My Products and then on Update credit card info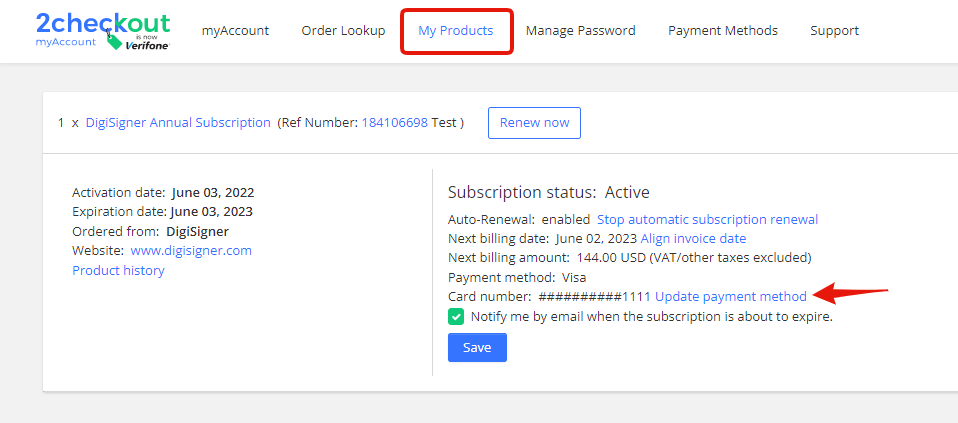 Click here to enlarge the picture
6. Select New Credit Card information and enter new credit card details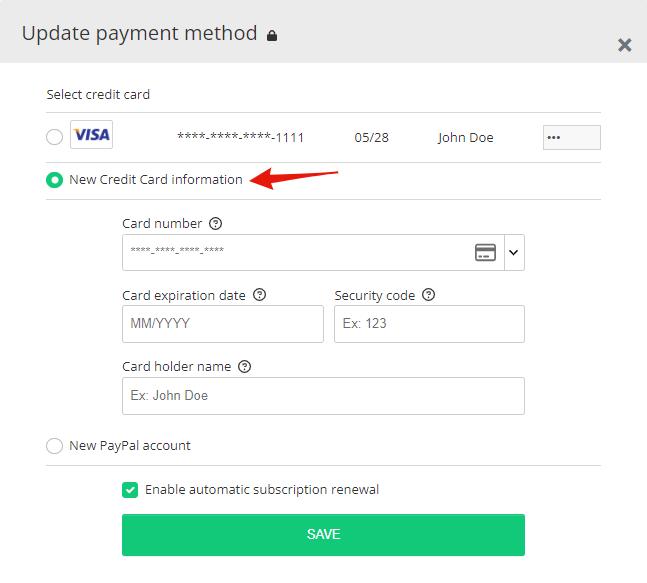 7. Click on SAVE to switch your subscription to the new credit card
If you have difficulties with getting access to the 2Checkout MyAccount Area, please see here for more information.